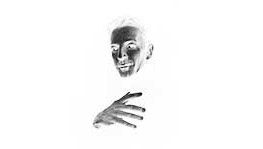 After studying Graphic and Applied Arts and classical dance at the same time,
Hubert Helleu
begins an international solo career that will last ten years. After a stay at the
Comédie Française
of three years, he wanted to study singing and improve in this discipline. The success is there because it chains shows in roles more and more important which will give him the chance to become an accomplished artist and will take him to the United States. (
Karole Armitage Ballet-NYC (choreographer of Madonna's famous video clip "Vogue" and Michael Jackson's "In the closet"), Michael Peters, choreographer of Michael Jackson's "Thriller" video-clip, in " 3 Places for the 26 "with Yves Montand, Émilie Jolie, Cats-Paris, Barnum, M.Landowski Ice Rink, Ivar Theater-Los Angeles, Caligula at the Comédie Française, Sirella-Japan Tour, etc ...
). In 2008, after twenty-two years of career, he decided to stop everything.
he turns to photography. For "this young photographer" the passion that animates him will accentuate his apprenticeship and two years later he exposes at Mrs. Annie Wable. For two years he perfected himself and began in 2013 to live from this new passion and became a professional photographer. His personal work is undeniably turned towards the body. Thus he has the idea to use this tool, the body he has worked for more than twenty years that he puts at the service of his art to make his first shots. Sensual, aesthetic, pure, are adjectives that one often hears during his exhibitions. The body is his inspiration and will remain so until the end because it is for him a source of permanent invention. He considers that he has a great chance to work with beautiful models since he shares with them a very beautiful relationship of trust and respect. Without this, the abandonment and freedom we discover in his photographs would not exist.